How to Choose a Window Cleaning Training School
Running a successful window washing business starts with hands on training. Having a good business plan and start-up funds is not enough to guarantee success. Attending a window cleaning training course will give a new window cleaning business an advantage over competitors. When the time comes to choose a window washing training school, ask questions to be sure you are getting the most value for your money.
Experience is a Must
There are many training courses which are taught by instructors who have no practical window washing knowledge. These people know the business plan is sound, and they teach information that could be learned by reading a book. When choosing a window cleaning training school, always look for a program taught by people who have real window washing experience. This ensures you will be learning insider tips that were acquired through years of servicing businesses.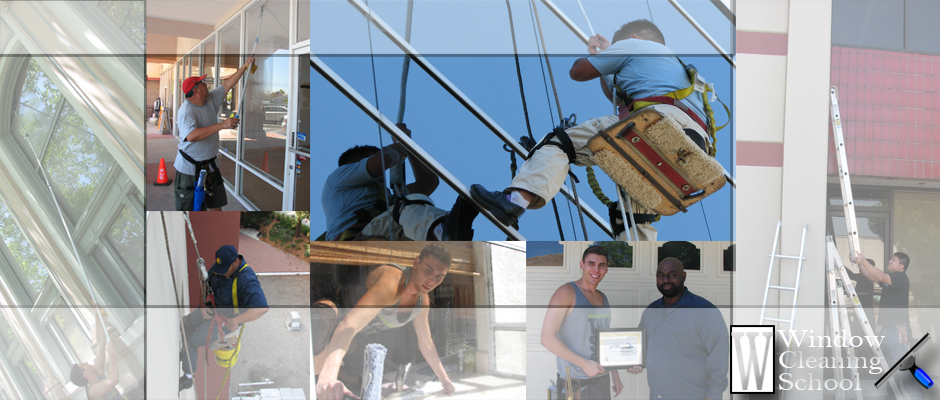 Real Techniques
Once you have verified that the course you are planning to take is being run by people who have really washed windows, make sure they are teaching techniques that you may use when working for clients. It is easy to focus on window washing training manuals and classes that focus on finding clients; but what good is a long list of clients if you do not know how to properly clean windows? Any course completed should show students how to use equipment to quickly wash windows using the proper equipment.
Follow Up Support
A professional window washing training course should also include some form of follow-up support. This means, the program instructor or training school is available to answer questions even after the classes are complete. Like many businesses that require hands on training, sometimes a lesson is not fully understood until the information is put into real use. After completing a window washing class students often realize they need to ask more questions before putting the knowledge into use.
Local Hotels
Best Western Brentwood Inn, 8820 Brentwood Blvd, Brentwood, CA 94513 (925) 634-6400
Holiday Inn Express & Suites Brentwood, an IHG Hotel, 541 Valdry Ct, Brentwood, CA 94513 (925) 420-6705
Hampton Inn & Suites, 1201 California Ave, Pittsburg, CA 94565 (925) 473-1300
These are only suggestions. Hi-Lite Enterprises and the WWCS are not affiliated with any hotel. Please check availability and rates and book your hotel stay directly with the hotel of your choice.